Steeped in antiquity, this ancient and honorable Lodge was founded circa 1140 AD at approximately the same time as the erection of the nearby Kilwinning Abbey.

Schaw, the "Maister o' Work" and "Warden General o'er a' the masons" wrote in the now famous statutes of 1598 and 1599 that Mother Kilwinning was the "Heid (Head) Lodge o' Scotland."

As a founder member of the Grand Lodge of Scotland in 1736, Mother Kilwinning is placed at the head of the roll of the Grand Lodge of Scotland and now has the famous and distinctive Number '0'.

The Lodge, situated in Main Street, Kilwinning, meets on the 2nd and 4th Tuesday of every month throughout the year.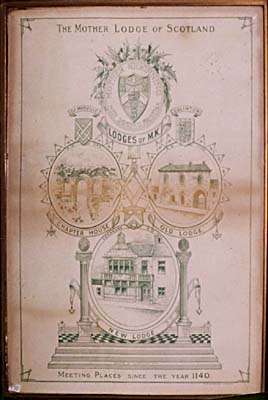 The Three Locations of the Lodge - Chapter House, Old Lodge and New Lodge